On Wednesday, May 17th, Manhattan Skyline Management hosted Lev Gorn, of Emmy-nominated series "The Americans" fame, as he debuted his work at the jaw-dropping penthouse at 205 East 59th Street. Gorn takes photos all over the world – including in India, Iceland, South America, LA, Miami, and Detroit – and digitally assembles them into single pieces, which are bright and intricate.
The artwork was displayed throughout the spacious three-bedroom full-floor penthouse, a beautifully designed 2,706-square-foot home on the building's 27th floor. The copious amount of outdoor space in the residence offered guests stunning city and river views, and the expansive living area and high-ceilings throughout were the perfect setting for displaying Gorn's series. The penthouse is on the market for $22,500/month, and Steven Halpern at Compass has the listing.
Attendees included Joel Fields, producer and writer for "The Americans," budding actress Natalie Friedman, actor Paul Ben-Victor, friends and patrons of Gorn, as well as representatives from Compass and Manhattan Skyline.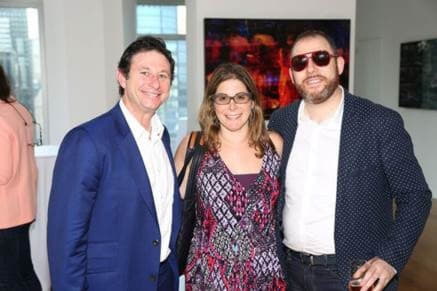 Eric Stam from Citizens Bank, Stacey Froelich from Compass, and Steve Halpern from Compass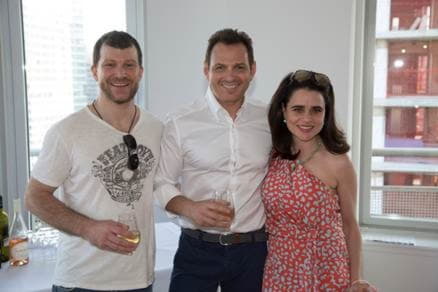 Gabe Fazio, Lev Gorn, and Concetta Raz of Manhattan Skyline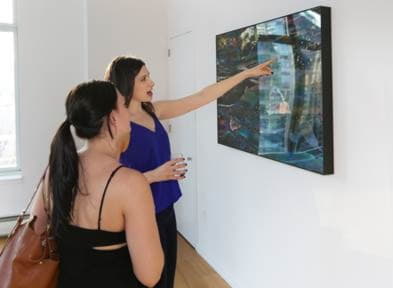 Guests view and discuss the artwork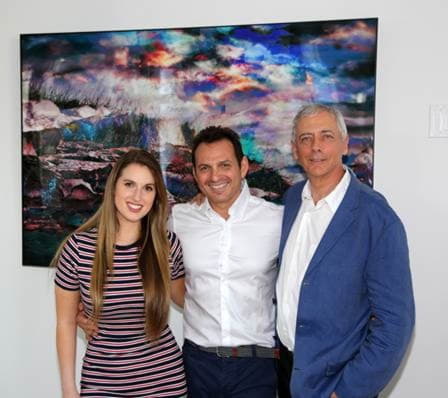 Comedian Natalie Friedman, Lev Gorn, and Ian Jarvis pose for a photo in front of Lev's artwork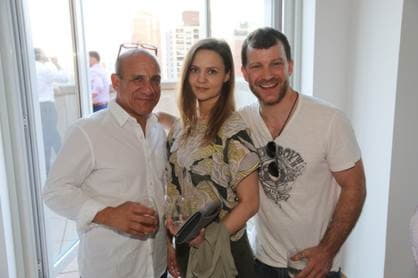 Actor Paul Ben-Victor, Emma Bjuhr, and Gabe Fazio