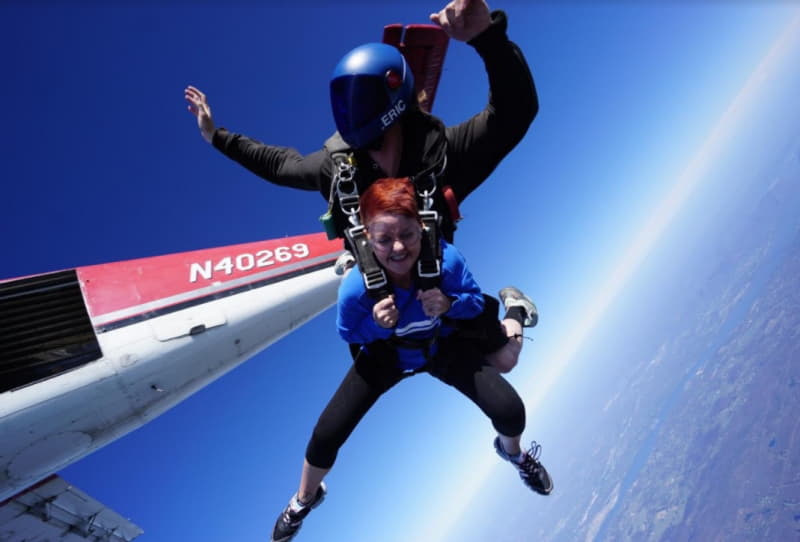 The sky is the limit when it comes to raising awareness for autism - literally, for those willing to take the leap and skydive at the third annual "Leap for Autism" hosted by Greystone Programs. The thrilling skydive adventure is set to take place on Saturday, April 21, at 10:00 a.m. at Skydive the Ranch in Gardiner, NY, with a rain/wind date of Saturday, April 28. The event will raise funds and awareness during Autism Awareness Month.
The public is encouraged to join in the air or on the ground. Professional skydivers are welcome, and amateur jumpers can skydive "tandem," harnessed to a professional licensed skydiver. Spectators who want to support the cause as part of the "ground crew" can join for food, fun and music to support Greystone Programs.
"We had such an overwhelming response and record-breaking attendance for last year's Leap for Autism event," said CEO of Greystone Programs, Skip Pryce. "This year we are hopeful that we will exceed last year's tremendous success and further spread our message around autism awareness, particularly right here in the Hudson Valley."
Greystone Programs proudly serves more than 500 children, adults and families in five Hudson Valley counties. Funds raised will support the mission of Greystone Programs. For more information, visit https://m.youtube.com/watch?feature=em-upload_owner&v=mQ8z1QgibTc.
The event is sponsored by, Gold's Gym Dutchess County, Impact PR & Communications, Corporate Images, Inc., and Rose & Kiernan. Sponsorship opportunities are still available. To make a donation or sponsor a leaper, visit gvgb.co/leapforautism2018.
About Greystone Programs
Greystone Programs is dedicated to supporting children, adults and families living with autism and other developmental disabilities by enriching lives one person at a time. Established in 1979 by Marc W. Kelley, Greystone offered the first privately-run group home in New York State for people living with autism. Today, Greystone offers exceptional services and life-enriching opportunities for more than 500 children, adults and families living with autism and developmental disabilities in five Hudson Valley counties. To learn more, visit www.greystoneprograms.org or follow the organization on social media.