Cole Schotz P.C. is pleased to announce that Emily M. Lamond, Eric S. Latzer and David T. Meglino have been elevated to members of the firm, effective January 1, 2019. The three new members are located across the firm's New Jersey and New York offices.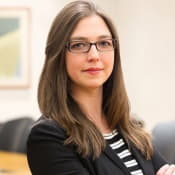 Emily M. Lamond is a member of the Environmental Department and is located in the firm's New Jersey office. Ms. Lamond counsels on the practical implications of environmental liability risks in business transactions, hazardous site remediation projects, manufacturing, energy and other industrial operations, enforcement defense, environmental litigation and cost recovery actions.She advises domestic and international clients from a wide range of industries and specializes in developing and implementing environmental risk mitigation and management strategies that enable her clients to achieve their business objectives. Ms. Lamond earned her J.D. and Master of Studies in Environmental Law from Vermont Law School and her B.A.from York College of PA.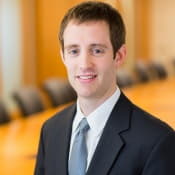 Eric S. Latzer is a member of the Litigation Department in the firm's New Jersey office. He has handled matters in state and federal courts at both the trial and appellate levels in New Jersey, New York, California, and Texas. Mr. Latzer has also managed cases through alternative dispute resolution forums, including arbitrations and mediations. He has represented individuals and multinational corporations alike, with a diverse practice that focuses on complex commercial litigation, shareholder disputes and other business disputes. Mr. Latzer earned his J.D. magna cum laude from Seton Hall University School of Law and his B.A. from The College of New Jersey.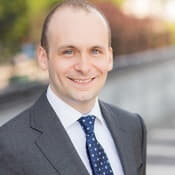 David T. Meglino, a member of the firm's Construction Services and Litigation departments, is located in the firm's New York office. Mr. Meglino has represented construction contractors in a variety of complex commercial litigation matters, including claims for breach of contract and other contractual claims; defense of delinquent contribution claims under ERISA and other claims brought by unions and their trust funds; lien/bond claims; and insurance matters, including declaratory judgment matters concerning the scope of insurance coverage. Mr. Meglino earned his J.D. from the University at Buffalo Law School and his B.S. from Hofstra University.
ABOUT COLE SCHOTZ:
Cole Schotz P.C. serves clients nationally from its offices in New Jersey, New York, Delaware, Maryland, Texas and Florida. The firm represents a variety of entities including private equity firms, hedge funds, closely-held businesses, Fortune 500 companies and select individuals. Founded in 1928, and celebrating its 90th year, the firm has grown to over 135 attorneys who provide counsel in a number of primary areas of practice: Bankruptcy & Corporate Restructuring, Blockchain Technology & Digital Currency, Cannabis, Construction, Corporate, Finance & Business Transactions, Employment, Healthcare, Intellectual Property, Litigation, Real Estate, Real Estate Special Opportunities, Restaurant & Hospitality, Tax, Trusts & Estates and White Collar Defense & Investigations.