Bob Carlson
Verizon Communications Inc.'s stock price should benefit from the company's planned full-fledged rollout of fifth-generation (5G) telecommunications services, while its shareholders receive a current dividend yield of more than 4 percent.
The fourth-quarter and full-year 2018 earnings report released Jan 29 resulted in a drop of 3.25 percent, or $1.79 a share, closing at $43.28, for the Verizon stock price after the company missed analysts' revenue estimates. Verizon's stock price already had ascended in the weeks and months that followed the naming of Hans Vestberg as its new CEO in April 2017, after he took steps to cut $10 billion in costs by 2021.
Verizon Communications Inc. (NYSE:VZ) is seeking further share-price gains from cost-cutting and reorganization measures that caused it to take $4.9 billion in one-time, pre-tax losses dominated by a $4.6 write-down of assets in its struggling Verizon Media Group business. That weak-performing business, which includes the acquisitions of AOL and Yahoo, suffered a 5.8 percent drop in fourth-quarter 2018 revenue of $2.1 billion, compared to the same quarter of 2017. The media group is expected to cut 800 jobs to help improve its bottom-line.
To read the rest of Paul's weekly investment column, please click here.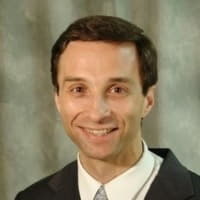 Paul Dykewicz, www.pauldykewicz.com, is an accomplished, award-winning journalist who has written for Dow Jones, the Wall Street Journal, Investor's Business Daily, USA Today, the Journal of Commerce,Seeking Alpha, GuruFocus and other publications and websites. Paul is the editor of StockInvestor.com and DividendInvestor.com, a writer for both websites and a columnist. He further is the editorial director of Eagle Financial Publications in Washington, D.C., where he edits monthly investment newsletters, time-sensitive trading alerts, free e-letters and other investment reports. Paul previously served as business editor of Baltimore's Daily Record newspaper. Paul also is the author of an inspirational book, "Holy Smokes! Golden Guidance from Notre Dame's Championship Chaplain," with a foreword by former national championship-winning football coach Lou Holtz.