Tesla's (NASDAQ:TSLA) electric pickup truck is helping to haul the company's share price uphill, with its founder Elon Musk championing the prototype vehicle's progress with a high-profile demonstration on Nov. 21, with preorders of 250,000 during the following five days and with a surprising third-quarter profit that topped analysts' expectations.
One planned version of the futuristic-looking electric pickup truck, named Cybertruck, is capable of accelerating from 0-60 mph in as little as 2.9 seconds and offers a travel range of up to 500 miles on a single charge. Tesla Inc.'s share price has roared ahead 74.3 percent in the past six months between May 28 and Nov. 26, despite giving back 2.21 percent on Nov. 26 when it dipped to $328.92.
Tesla's shares jumped 17.1 percent on Oct. 24 for its biggest single-day rise since May 2013 after reporting third-quarter 2019 earnings per share (EPS) of $1.86 vs. an expected loss of $0.46 per share. The results were fueled by earnings before interest, taxes, depreciation and amortization (EBITDA) of $876 million, beating analysts' consensus forecasts of $646 million.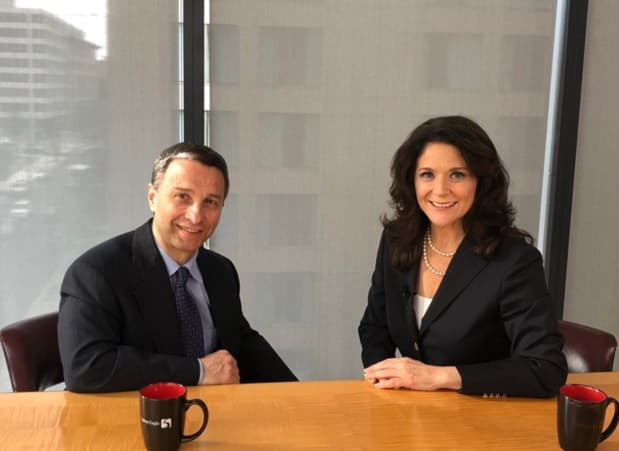 Paul Dykewicz interviews Hilary Kramer, whose new 2-Day Trader service is 20 out of 25 in recommending profitable trades averaging 8.7percent returns since its launch.
To read the rest of Paul's weekly investment column, please click here.
Paul Dykewicz, www.pauldykewicz.com, is an accomplished, award-winning journalist who has written for Dow Jones, the Wall Street Journal, Investor's Business Daily, USA Today, the Journal of Commerce,Seeking Alpha, GuruFocus and other publications and websites. Paul is the editor of StockInvestor.com and DividendInvestor.com, a writer for both websites and a columnist. He further is the editorial director of Eagle Financial Publications in Washington, D.C., where he edits monthly investment newsletters, time-sensitive trading alerts, free e-letters and other investment reports. Paul previously served as business editor of Baltimore's Daily Record newspaper. Paul also is the author of an inspirational book, "Holy Smokes! Golden Guidance from Notre Dame's Championship Chaplain," with a foreword by former national championship-winning football coach Lou Holtz. Follow Paul on Twitter @PaulDykewicz.