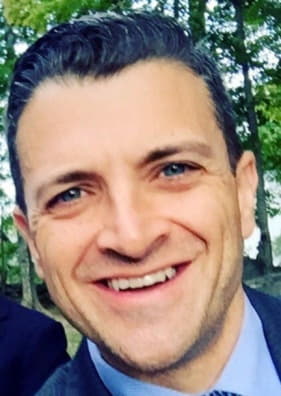 Jonathan Rose Companies, LLC, a leading green affordable and mixed income real estate development, investment and project management firm, has appointed John Simons as Regional Manager for New York for Rose Community Management, the property management arm of Jonathan Rose Companies. He will be responsible for leading and managing the daily operations of assigned affordable and mixed income rental apartment communities.
Mr. Simons joins the firm from Akam Associates, where he was a management executive. He previously worked at the New York City Housing Development Corporation as well as Winn Residential in New York City, where he served as the Assistant Vice President of Asset Management and as Senior Portfolio Manager, respectively. At Rose Community Management, Mr. Simons primary function as Regional Manager is to drive profitable sales in the region and work with Community Management and Asset Management on strategic planning and implementation of sales and marking initiatives in the region.
Working with community managers and operational management, he will also share responsibility for maintaining the assets and the performance of his assigned properties to achieve the highest possible net operating income without compromising their appearance and level of services. John will be leading the transition of our assets from third party property management company to Rose Community Management in 2018.
"We're excited to bring on board someone with John's experience, leadership, and enthusiasm at Rose Community Management," said Angelo Pimpas, president of Rose Community Management. "He brings a real dedication to his work that will serve our clients, team members and tenants extremely well. By tapping John's extensive knowledge base, we will continue to enrich our work with duplicatable, practical and effective strategies that improve the well-being of residents, neighborhoods, cities and regions."
Added Simons, "I'm thrilled to join Rose Community Managment, applying my management expertise to help maintain affordable housing that serves as a model to communities nationwide. Rose Companies' commitment to environmentally, socially and economically responsible projects aligns with my own, and I look forward to working alongside this amazing team."
Mr. Simons brings with him more than 12 years of experience with portfolios that consisted of over 9,000 units and over 100 developments of mixed-income and affordable housing such as LIHTC, HOME, HUD Section 236 and Project Based Section 8. He holds a Bachelor of Sociology degree from SUNY Albany, and continues to enhance his education through management courses at New York University.
Rose Community Management is a hands-on community manager focused on enhancing the lives of residents, creating a good working environment for our employees, and meeting the financial and regulatory expectations for each property they manage. With corporate offices in Cleveland, Ohio, the company operates under both a centralized and decentralized support-structure model. Their corporate office has a full array of support teams, including operations, accounting, marketing, human resources, compliance, information technology, maintenance, and capital projects. They also have extensive regional teams that support the day-to-day needs of the portfolio in the field. For further information visit http://www.rosecommunity.com.
About Jonathan Rose Companies LLC:
Jonathan Rose Companies, Inc. is a seasoned real estate investment, development and project management firm whose mission is to repair the fabric of communities. The firm is nationally recognized for its ability to achieve visionary goals through practical, duplicable strategies. The firm acquires, develops, and acts as a consultant to assist not for profits with transit-oriented, green, mixed-income residential, innovative office, civic, education and health serving projects. Jonathan Rose Companies has developed or acquired more than $2.3 billion of real estate projects from offices in New York, Connecticut, Colorado, California and New Mexico. For more information, visit www.rosecompanies.com.