Ari Horowitz and Tomo Matsuo
Yardline Capital Corp., a provider of growth capital and business optimization tools for e-commerce sellers, today announced its launch with backing from Thras.io, Inc., the largest acquirer of Amazon businesses and one of the top 25 sellers on Amazon. Yardline brings industry-leading expertise and technology to provide a range of financing solutions and insights across multiple marketplace platforms to improve operational efficiency for its clients – helping them to work smarter and grow faster.
Yardline was co-founded by Ari Horowitz, former SVP, Strategic Partnerships and Corporate Development for Thrasio, and Tomo Matsuo, former SVP, Lending Solutions, for the Blackstone backed Paysafe Group. Horowitz is an entrepreneurial dealmaker who evaluated hundreds of Amazon sellers while at Thrasio and recognized that capital constraints were limiting business owners from making opportunistic investments in inventory and marketing. Teaming up with Matsuo, whose leadership in global lending and payments has been instrumental in securing more than $2 billion to over 35,000 SMBs, enables Yardline with the expertise to be a fast mover to tackle the primary pain point for e-commerce sellers.
"We developed proprietary expertise for analyzing e-commerce businesses and high-octane optimization strategies for accelerating their growth," noted Horowitz. "We're excited to have Thrasio as our strategic partner to offer a truly differentiated approach in this space."
The financial services provided by Yardline enable e-commerce sellers to stock up on inventory, accelerate marketing, and invest in new product launches. Yardline clients complete the proprietary Yardline 50 Business Assessment (Y50BA). Following the Y50BA, clients are assigned a Yardline Coach who connects e-commerce experts to provide in-depth consultations to fix problems, help tackle operational issues, and identify strategic marketing tactics to expedite growth and increase profitability.
"Brick-and-mortar lenders have been trying to solve the e-commerce riddle for years," added Matsuo. "Bundling growth capital with optimization tools is exactly what e-commerce entrepreneurs are looking for in this constantly changing and rapidly expanding market."
E-commerce growth has exploded over the past year, and the growth trajectory is estimated to have accelerated by five years largely driven by the COVID-19 pandemic. Year-over-year e-commerce growth for Q2 2020 was up 44.5%, amplifying the need for fast, unsecured capital bundled with expertise to manage the growth.
"Our operational expertise has enabled us to average over 150% year-over-year earnings growth on our acquired brands, but we only acquire less than 10% of the sellers we look at," said Carlos Cashman, co-CEO and co-founder of Thrasio who previously launched three successful businesses with Horowitz. "We're excited to back Ari and his team through our strategic partnership with Yardline to leverage our expertise across the broader e-commerce ecosystem."
With 2.3 million active sellers and an estimated over 40,000 professional sellers surpassing $1 million in annual sales in 2021 on the Amazon marketplace alone – representing a double-digit increase over the previous year – Yardline supports the development of a new generation of e-commerce millionaires across multiple marketplace platforms.
"The ecosystem around e-commerce marketplaces is emerging as the next major entrepreneurial frontier," remarked Yardline's Executive Chairman, Bo Peabody, Venture Partner at Greycroft and author of Lucky or Smart?, a celebrated book for entrepreneurs. "Yardline was born to help people thrive in the e-commerce space and live the entrepreneurial dream."
For more information about Yardline Capital Corp. visit www.yardline.com.
About Yardline Capital Corp.

Yardline partners with professional e-commerce sellers to provide growth capital, business tools, and competitive insights to increase profitability and promote business growth. Yardline offers clients access to data-science-backed tools that improve operations and increase margins. Through its unique partnership approach, Yardline empowers sellers with proprietary technologies and industry-leading expertise to work smarter and grow faster. For more information visit www.yardline.com.
About Thras.io Inc.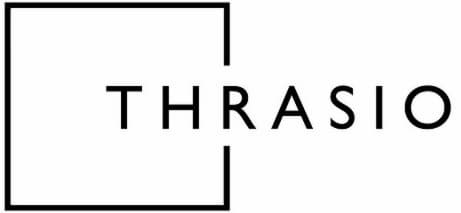 Thrasio is the world's largest acquirer of Amazon third-party private label businesses, having integrated nearly 100 businesses into their industry-leading operating platform. The Fulfilled by Amazon (FBA) ecosystem acts as a unique launchpad for brand success, but as small sellers' niche brands evolve into multimillion-dollar businesses they become complex and capital constrained, prompting many sellers to seek a successful exit. Thrasio purchases these category-leading brands – known for selling everyday products – for a typical purchase price of $1+ million, giving small business owners their hard-won payout. Thrasio then onboards, optimizes, and operates this suite of brands, expanding their reach through marketing, search, product development, and supply chain management, leading to substantial financial and operating growth. Thrasio products have been the trusted items that consumers turned to for their lockdown needs, including URBNfit exercise gear, the leader in Anti Fatigue Floor Mats, Crafts 4 All art supplies, and the fastest-growing Pet Deodorizer on Amazon. For more information visit www.thrasio.com