The developers of Circa Central Park (Circa), the Upper West Side's newest condominium development, along with Steve Gold, leading broker with TOWN Residential (TOWN) and main cast member of Bravo's Million Dollar Listing New York, hosted an exclusive event this week at the building. Throughout the evening, over 200 guests enjoyed Svedka cocktails served by Carlyle Catering, desserts by Macaroons by Danielle, had photo booth fun and entered raffles to win over $2,000 dollars of giveaway prizes. Hosted in residence 8A, a three bedroom, two-and-a-half-bathroom home offering 1,968 square feet and sweeping terrace views of the surrounding neighborhood, Gold, along with Andrew Heiberger, founder and CEO of TOWN, announced new sales incentives for only six of Circa's homes. The residences included:
2A—1,506 square feet at $2.825 million
6B—1,608 square feet at $2.995 million
6D—1,614 square feet at $2.815 million
8A—1,968 square feet at $4.995 million
3G—2,113 square feet at $3.995 million
9A—3,348 square feet at $8.495 million

Throughout the evening, guests were able to tour the development, including its amenities and Circa's two modeled homes, residences 4G, a 2,113-square-foot home with four bedrooms and three-and-a-half-bathrooms overlooking the tip of Central Park and 4A, a 1,596-square-foot home with two bedrooms and three bathrooms. As guests lingered throughout Circa, flowers by B Floral set the mood of the event with its lavish candle and flower display. See high-res link to images below here.
Circa truly celebrates park living as well as an abundance of amenities including a fitness center, an exclusive resident lounge, a landscaped courtyard, a rooftop terrace, a 24-hour doorman and cold storage. The development is anticipating a rating of Silver LEED certification; as well as a 25-year 421-tax abatement, which serves as an added incentive with the new tax law.
For more information visit the website at http://www.circacentralpark.com/ and follow the development on Instagram @circacentralpark.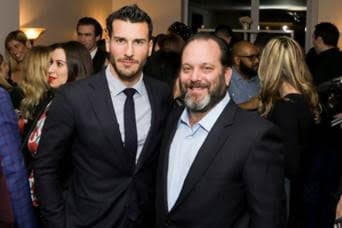 Steve Gold with founder and CEO of Town Residential, Andrew Heiberger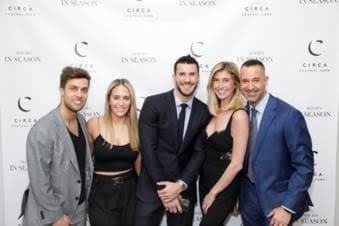 The Gold Group from left to right: Bradley Cooper, Jessica Gomberg, Steve Gold, Viktoria Wiberg and Scott Hernandez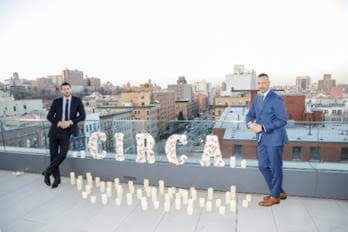 Steve Gold and Scott Hernandez of TOWN Residential pictured on the terrace at 8A of Circa Central Park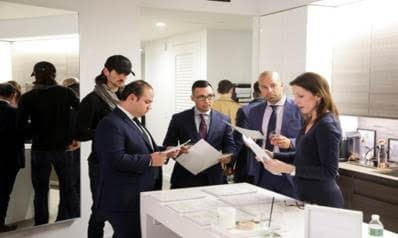 Brokers and TOWN Residential representatives viewing the floor plans for the remaining residences at Circa Central Park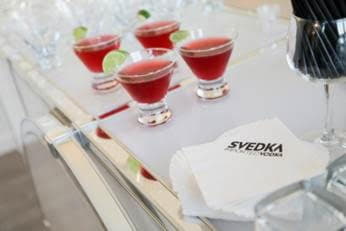 Svedka cocktails were served by Carlyle Catering at the event.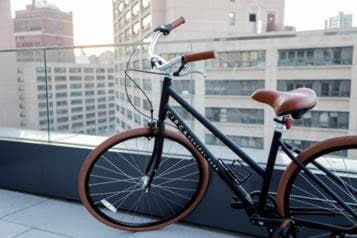 Circa Central Park offers residents their own Circa branded bikes to rent.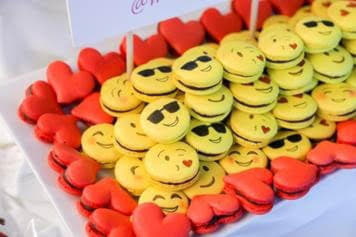 Guests were able to indulge in delicious macaroons by "Macaroons by Danielle."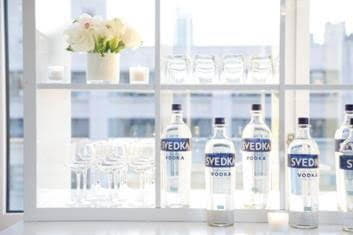 Circa Central Park was proud to welcome B Floral and Svedka as sponsors.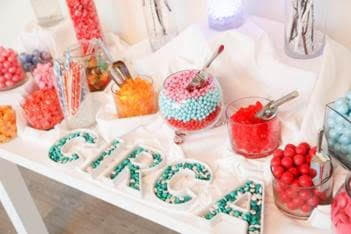 The Circa branded candy bar curated by Carlyle Catering.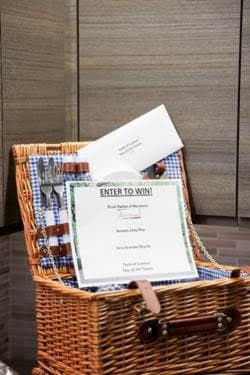 Guests were able to enter a raffle to win fun prizes from Circa.