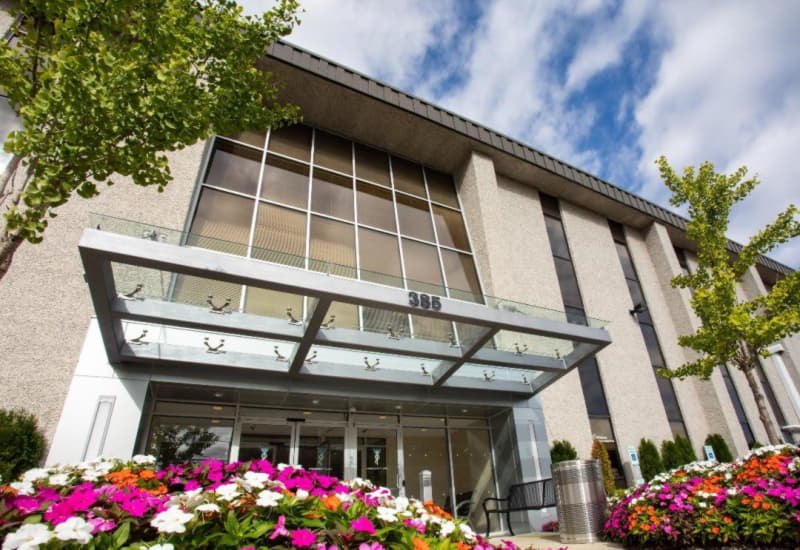 Simone Development Companies, a leading investor and developer of medical office and healthcare properties throughout New York, New Jersey and Connecticut, has completed two new leases of medical office space at 385 Prospect Avenue in Hackensack, NJ, bringing the property to more than 95 percent leased.
Simone Development acquired the property in the first half of 2017 and has repositioned the asset and invested in a multi-million-dollar renovation, including new lobbies, common areas, façade work and energy management upgrades to bring the asset up to the quality standards the company is known for throughout its portfolio of medical office properties.
In the most recent deals, NJRetina,a full-service eye-care practice providing patients with world-class treatment for retinal and vitreous disorders, signed a long-term lease for 4,072 square feet at 385 Prospect Avenue. The tenant was attracted to the property due to its convenient location, outstanding services and amenities and proximity to other medical practices. NJRetina, which operates 15 clinical sites throughout New Jersey, is planning a Spring 2019 opening.
In the second deal, Dr. Victoria Kushensky, DDS of Garden State Dental has leased 4,826 square-feet of space for the expanding practice's third location, and second within the Simone Development portfolio. Simone Development, a full-service real estate development company, is providing interior construction services for the new office, which is also expected to open in the Spring of 2019.
James D. MacDonald, Vice President/Director of Leasing for Simone Metro Properties, arranged the leases, which bring the property to 95 percent occupancy. In addition to the new occupants, a diverse group of medical tenants including the New Jersey Imaging Network, Metro Vein, Quest Diagnostics and Hackensack University Medical Center are now open for business at the property.
"385 Prospect Avenue has been repositioned by Simone Development into a premier medical office facility, providing first class amenities such as valet parking, onsite management and a convenient location," said Mr. MacDonald. "This new healthcare facility is representative of the quality of care visitors expect to receive from the tenants in all of our properties."
Located less than a mile north of Hackensack University Medical Center and less than a half mile from the Anderson Street NJ Transit station, the property offers excellent accessibility to Interstate 80, Route 17, Route 4, the Garden State Parkway and Interstate 95/NJ Turnpike.
The property, situated on 1.6 acres and built in 1983, features parking for over 200 vehicles.
ABOUT SIMONE DEVELOPMENT COMPANIES
Simone Development Companies is a full-service real estate investment company specializing in the acquisition and development of office, retail, industrial and healthcare properties in the New York tri-state area. Headquartered in the Bronx, the privately held company owns and manages more than 6 million square feet of property in the Bronx, Westchester County, Queens, Long Island, New Jersey and Connecticut. The company's portfolio includes more than 100 properties and ranges from multi-building office parks to retail and industrial space.