Hilary Kramer
Invest in disruptive innovation to pursue potent potential profits, seasoned Wall Street money manager Hilary Kramer advised in a recent interview.
The easy money already has been made in the so-called FAANG stocks of Facebook (NASDAQ:FB), Amazon.com (NASDAQ:AMZN), Apple Inc. (NASDAQ:AAPL), Netflix, Inc. (NASDAQ:NFLX) and Google's parent Alphabet (NASDAQ:GOOGL), Kramer told me at the latest MoneyShow in Orlando, Florida. However, less-established companies than those could become the next disruptive innovation leaders, she added.
"We're not just following the momentum like everyone else," Kramer told me. "We are really finding tomorrow's and next year's momentum."
Key indicators that Kramer said she and her team track involve changes in macrotrends, legislation, geopolitics and consumer tastes to find the next places to invest in disruptive innovation. For example, Kramer said her recommendations typically skip over the social media companies that rose sharply in the past and instead include promising "Baby Boomer" stocks, such as one that provides knee and joint replacements.
To read the rest of Paul's weekly investment column, please click here.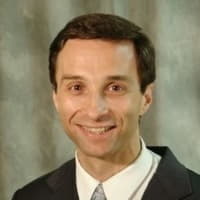 Paul Dykewicz, www.pauldykewicz.com, is an accomplished, award-winning journalist who has written for Dow Jones, the Wall Street Journal, Investor's Business Daily, USA Today, the Journal of Commerce,Seeking Alpha, GuruFocus and other publications and websites. Paul is the editor of StockInvestor.com and DividendInvestor.com, a writer for both websites and a columnist. He further is the editorial director of Eagle Financial Publications in Washington, D.C., where he edits monthly investment newsletters, time-sensitive trading alerts, free e-letters and other investment reports. Paul previously served as business editor of Baltimore's Daily Record newspaper. Paul also is the author of an inspirational book, "Holy Smokes! Golden Guidance from Notre Dame's Championship Chaplain," with a foreword by former national championship-winning football coach Lou Holtz. Follow Paul on Twitter@PaulDykewicz.