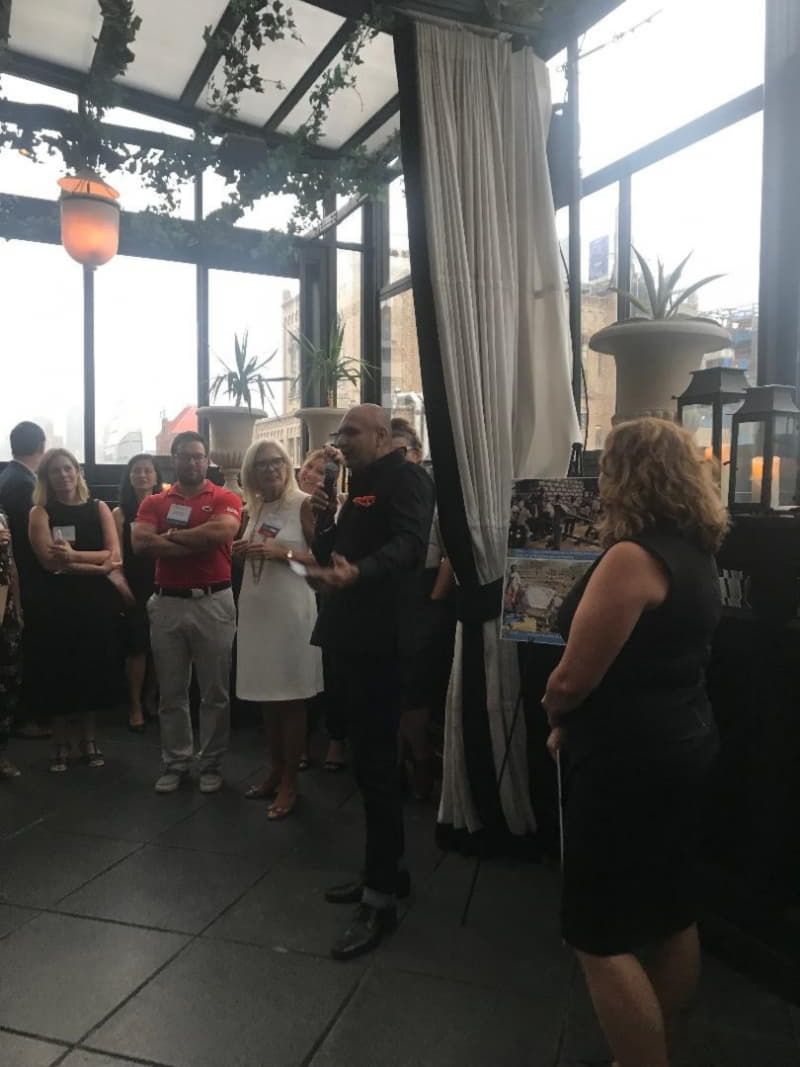 The CoreNet Global New York City Chapter (CoreNet NYC) is pleased to announce that the organization hosted its Annual Women's Group Summer Networking event with over 200 leading professionals in the real estate and construction industry in attendance on Wednesday, August 7 from 5:30-8:00 PM at the exclusive Gramercy Terrace at the rooftop of the Gramercy Park Hotel in New York City.
This year, CoreNet NYC's Women's Group partnered with Bees Trees Water, an organization committed to creating clean water solutions for people at risk by providing a mini-ecosystem around water – with bees to pollinate the world and trees to provide clean air. Bees Trees Water will be able to help over 1,500 people all over the world from the funds raised at the event. Bees Trees Water is also a registered charity with Amazon Smile.
"We look forward to hosting this outing each year – it's one of our most anticipated events of the Summer," said Debra Cole, Principal and Client Relations Director at HLW and Chair of the CoreNet Women's Group. "We are grateful to have had the opportunity to partner with such a meaningful charity, Bees Trees Water, and to know that we were able to contribute to their great cause."
The evening included a networking and cocktail reception where attendees were able to participate in a raffle for items such as an Iris chair & ottoman designed by Jim Barefoot for Gunlocke, a framed photograph of "My Breast Cancer Journey" series, a wine basket from Tudor City Wines, gift baskets from Becca Cosmetics, Hellen, Armani Fragrance and Sally Hansen as well as, a gift certificate for a foursome at Westchester Hills Golf Course, and a summer selection basket of Rosé wines.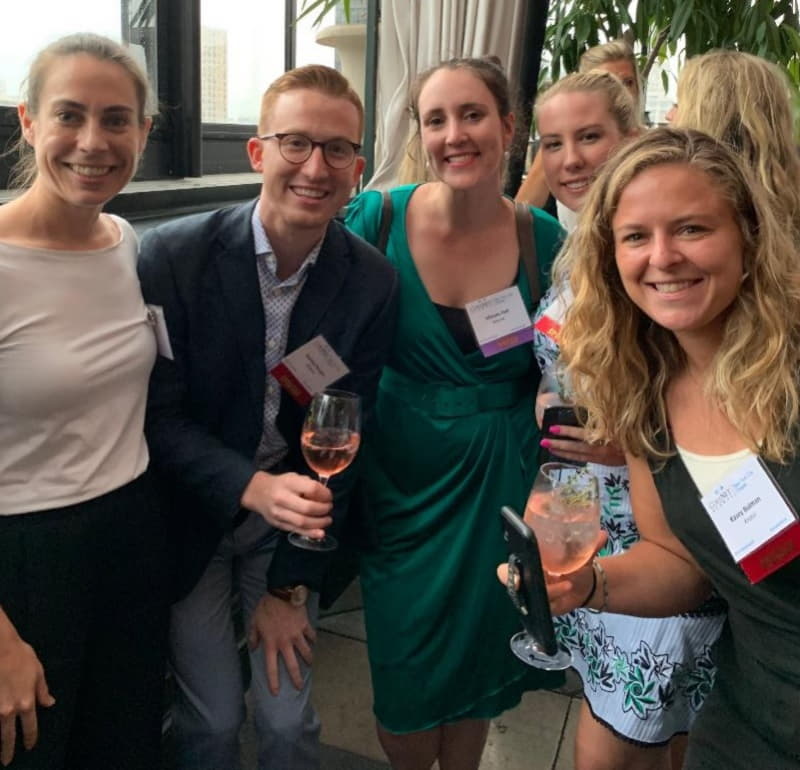 About CoreNet Global New York City Chapter
CoreNet Global New York City Chapter's mission is to advance innovation and professional development for the corporate real estate sector, and to serve as a thought leader and forum for current industry issues. The organization's more than 1,000 members represent corporate end-users and service providers from New York's largest publicly held companies at the forefront of real estate planning, development and innovation, including Fortune 500 companies generating over $1 billion in annual revenue. For more information about the CoreNet Global New York City Chapter, visit http://newyorkcity.corenetglobal.org.