Avison Young represents building owner in 6,886-square-foot lease for non-profit organization dedicated to supporting victims of domestic violence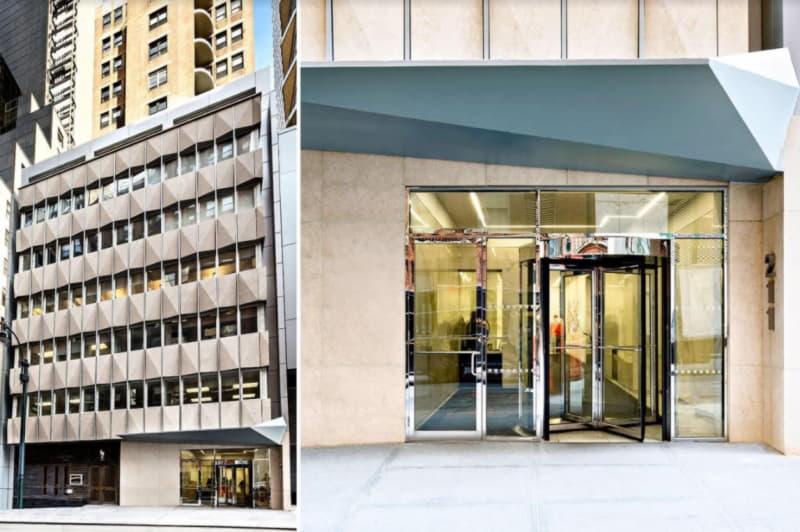 The New York City office of Avison Young arranged a five-year, 6,886-square-foot lease for Urban Resource Institute at 211 East 43rd Street, an office building located in the Midtown East neighborhood of Manhattan between Second and Third Avenues.
An Avison Young team led by Principal John D. Ryan III represented the building owner, a partnership between Alchemy-ABR Investment Partners and Clarion Partners, LLC, in the transaction. Avison Young serves as the exclusive leasing agent for the entire 211 East 43rd Street property.
Urban Resource Institute, a non-profit organization providing compassionate service to victims of domestic violence, is expanding their service offering to open a new location for their clients. The space at 211 East 43rd will serve as training for the organization's clients and as part of the lease, the building owner is renovating the space with a customized installation that supports their important mission. The tenant was represented by Rob Sattler with CRESA in the negotiations.
"Avison Young was able to negotiate this transaction during the peak of the COVID-19 pandemic," Ryan notes. "We quickly mobilized to provide remote access for Urban Resource Institute to tour the space and interactively designed their required changes for construction. The landlord fast-tracked its internal processes to ensure a speedy lease execution and even made a temporary space available, if needed, while their premises is being retrofitted. The consummation of this transaction demonstrates that even in this challenging office leasing environment, deals can still be completed in a timely fashion."
"Ownership is pleased to welcome Urban Resources Group to 211 East 43rd Street and commends our leasing team at Avison Young for persevering and completing the transaction in a difficult market," said Brian Ray, Managing Partner of Alchemy-ABR Investment Partners, on behalf of Ownership. "Given the current unique leasing environment, all those involved worked swiftly and collaboratively to create an exciting, long-term solution. This transaction reinforces our long-term belief in New York City as the business capital of the world and companies strong desire to do business here."
The conveniently located 211 East 43rd Street is just steps away from Grand Central Station and the United Nations building and situated near a wide variety of dining options. The property has been substantially repositioned including lobby and façade enhancements and upgrades to the sprinkler, fire and life safety systems, elevator cabs, mechanical improvements, and new windows. The building includes a tenant-friendly, pre-built program for full and partial floors and appeals to a wide variety of traditional and TAMI tenants seeking open, light-filled space in an exceptional location. At present, pre-built spaces ranging from 2,000 to 6,000 square feet are available, including two units with 3,200 square feet of outdoor terrace space.