Peter Pennoyer-Designed, Luxury Boutique Condominium Launches Sales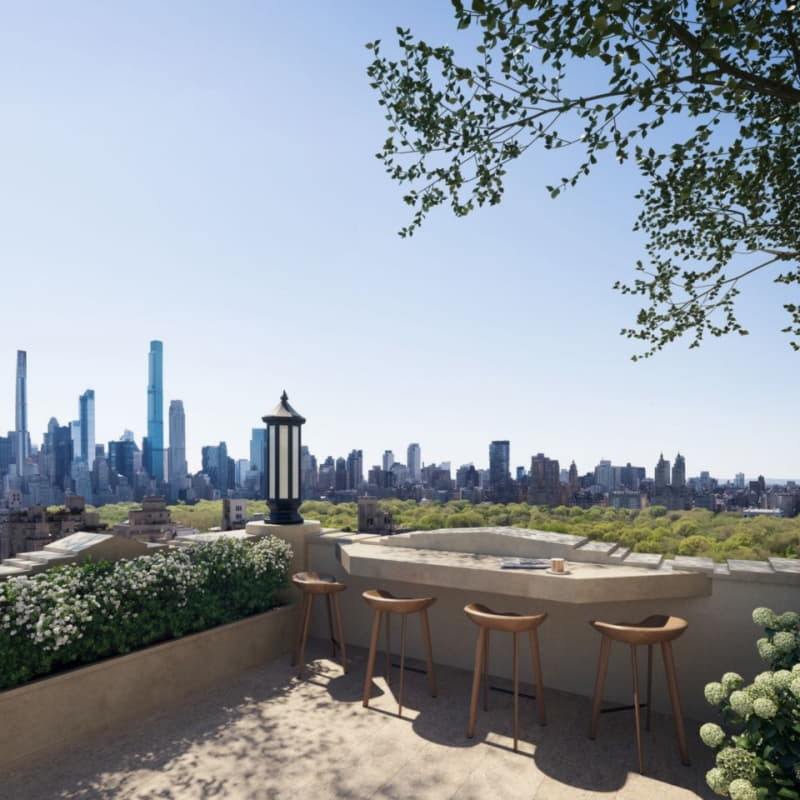 (Photo credit: Hayes Davidson)
Naftali Group, a leading privately held, global real estate development and investment firm, today announced the launch of sales for the first new luxury condominium building on famed Madison Avenue on the Upper East Side in more than 20 years. Named, The Benson, as a nod to Miki Naftali's father Benjamin, the 19-story ground-up, boutique condominium, will bring 15 striking and classically-inspired residences to one of the world's most coveted avenues.
"The Benson represents an extraordinary opportunity to call one of New York City's most famous avenues home. Our vision was to create a building beyond compare. Reminiscent of the great historic apartment houses, each and every home is custom crafted where every detail is considered," said Miki Naftali, CEO and Chairman of Naftali Group. "Designed by a team of global visionaries, each who bring their unique style to the development, The Benson is a once in a lifetime opportunity to live in one-of-a-kind private homes."
The Benson is located at 1045 Madison Avenue and East 79 th Street on Manhattan's famed Upper East Side. The Benson has been thoughtfully designed inside and out by AD100 designer, Peter Pennoyer Architects, best known for perfectly marrying both modern and classical architectural styles. The Benson's overall aesthetic draws its inspiration from the surrounding neighborhood and is reminiscent of the great historic apartment houses of the Upper East Side.
"The Benson fits seamlessly into its Madison Avenue neighborhood with grand Beaux-Arts mansions, prominent galleries and storied hotels like the Carlyle and the Mark nearby. Above the street level the building sets back, following the pattern of the great apartment houses of Rosario Candela," said Pennoyer, Founder and Principal. "The form of building, with its echelon of terraces set behind custom ironwork railings climbing to the freestanding tower, is shaped by the Art Deco-inspired chamfered corners carved in the same limestone that graces prominent jazz-age apartment houses on Park and Fifth Avenue. At night, the six-foot tall lanterns that mark the top of the Benson will add their soft glow to the skyline over Central Park."
The Benson's captivating facade features hand-carved, hand-laid Indiana Limestone, a tribute to the architectural legacy of the neighborhood. With distinctive mullioned windows and a series of gracious set-back terraces that are detailed with intricate ironwork, each have been meticulously designed to accentuate the scenic views of Central Park and Manhattan's famed skyline, as well as the historic Madison Avenue.
Arriving at The Benson is like entering a chic Parisian Maison. Commanding a stately streetside presence, sculpted Indiana limestone and detailed iron, double-set doors lead into the dramatic lobby.The divinely detailed façade embodies the Upper East Side.
Drawing inspiration from the exquisite exterior design, Italian designer and architect www.the-benson.com.
About Naftali Group
Naftali Group, a privately held global real estate development and investment firm based in New York City, has a prestigious track record, having led some of the most significant developments and landmark restorations. Founded and led by Miki Naftali, Naftali Group is highly specialized in identifying and acquiring undervalued properties in premier geographic areas with strong potential growth while maximizing the value of unique and irreplaceable assets. Naftali Group pursues strategic acquisitions and continuously grows its extensive portfolio of new development condominiums, income-producing, mixed-use properties and other assets. Through innovation and discipline, Naftali is recognized as a leading developer with a current and past portfolio comprised of more than 30 projects encompassing more than $9 billion in total value.