Marc Skapof
Marc Skapof is a Partner in the Business Restructuring and Bankruptcy Group at Royer Cooper Cohen Braunfeld LLC (RCCB), and the in-coming President of the Turnaround Management Association (TMA) New York City Chapter. As an accomplished attorney with over 20 years of experience, Mr. Skapof focuses his bankruptcy practice on creditor and debtor side in- and out-of-court restructurings, creditors' rights, fiduciary representations, debt financing, bankruptcy litigation, article 9 and 363 sales, corporate governance, and bankruptcy-remote transactions. He works with numerous companies, manufacturers, debtors, creditors, ad hoc and official creditors' committees, leading private equity sponsors, Boards of Directors, purchasers, sellers and lenders, among others. During his career, he recovered billions of dollars in stolen assets from the largest Ponzi scheme in history through settlements and litigations for the benefit of defrauded investors. Mr. Skapof has been named a New York Super Lawyer every year since 2014.
Mr. Skapof received his B.A. in Political Science from Carleton College, a Masters in Political Science from the University of North Carolina at Chapel Hill, and his Juris Doctor from Washington University in St. Louis School of Law. He is admitted to practice in New York, Illinois, and the U.S. District Courts for the Southern and Northern Districts of New York and the Eastern District of Wisconsin. Mr. Skapof was named a Fulbright Scholar to study Poland's transition to democracy in 1994-1995.

Interview questions:
Q1: Can you highlight your academic and legal career prior to joining Royer Cooper Cohen Braunfeld?
Q2: Tell me about Royer Cooper Cohen Braunfeld?
Q3: Tell me about your bankruptcy practice?
Q4: Any Pandemic challenges in your field this past year?
Q5: What challenges or trends do you see in Bankruptcy for 2021?
Q6: As the incoming President of TMA, what is the focus of the organization?
Q7: Tell me about your role now as President of NY Chapter and how you've been involved in the past.
Connect with Marc on LinkedIn
RCCB – Empowering Ambition
Our attorneys think and act like entrepreneurs and business people. We combine sophisticated, cost-effective legal counseling with the type of sound practical judgment that comes from hands-on business experience. From offices in the Greater Philadelphia area and New York, RCCB serves clients throughout the Mid-Atlantic region and beyond. Additional information about Royer Cooper Cohen Braunfeld is available at www.rccblaw.com.
---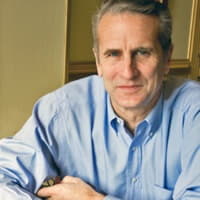 Edwin Warfield, CEO of citybizlist, conducts CEO Interviews.
If you're interested in a citybiz CEO Interview, please contact Edwin Warfield - edwin.warfield@citybuzz.co