Florian Otto
An accomplished entrepreneur and former physician, Florian Otto drives growth and sets overall direction across all facets of Cedar's operations. Prior to founding Cedar, Florian was an executive at Zocdoc and also founded a daily deal company in Brazil (ClubeUrbano) that was eventually acquired by Groupon. After the acquisition, he became Chief Executive Officer of Groupon Brazil, growing the company to one of Groupon's top three international markets. Florian began his business career as a strategy consultant at McKinsey & Company within their healthcare practice. Florian holds a M.D., D.D.S. and Ph.D. from the University of Freiburg, Germany.
Inspired by a terrible medical billing experience with his wife, Florian co-founded Cedar in 2016 to not only disrupt, but dramatically improve the healthcare financial experience. The company has experienced tremendous growth since then, most recently closing a $200M Series D funding round in March 2020. The funds will be used to continue investing heavily in innovative technology that makes the healthcare experience more personalized, transparent and convenient.

Interview Questions:
Career | Your career included stints at McKinsey & Company, Groupon Brasil and ZocDoc. Can you tell us about your career path prior to launching Cedar?
2020 | Can you tell us about your personal experience with our health care system and how it led to the launch of Cedar? What are some of the key milestones prior to 2021?
Cedar Today | Please provide us a snapshot of Cedar today in terms of patients per day, employees, and partnerships?
Cedar Pay | What are the key features of Cedar Pay? What has been its impact on patient collections and patient satisfaction?
Patient Experience | How is Cedar changing the patient experience?
Product Roadmap | What is on Cedar's product roadmap?
Healthcare Providers | Can you tell us about some of the healthcare providers who are partnering with Cedar?
COVID-19 | What impact has COVID-19 had on Cedar?
Capital | In March, Cedar closed on a $200 million Series D led by Tiger Global Management. Can you walk us through your capital journey starting with the launch?
Transparency | What role does transparency play in your business model? Does it also impact your management philosophy?
Forbes Best Startup Employers 2021 | What were some of the management tools that resulted in Cedar being included the Forbes Best Startup Employers 2021 list?
Growth | Are there any potential acquisitions on the horizon? What is the growth strategy for Cedar?
Connect with Florian on LinkedIn
About Cedar
Cedar is a healthcare financial engagement platform for hospitals, health systems and medical groups that clarifies and simplifies the financial experience for patients, improving bill resolution and payment outcomes for providers. Recently recognized as a leading solution provider in the patient financial experience space by KLAS Research, Cedar facilitates patient-centric financial engagement across the care journey. To learn more, visit www.cedar.com.
Recent articles:
Cedar Awarded on the Forbes America's Best Startup Employers 2021 List
Cedar Closes $200M in Series D Funding to Continue Fueling Growth as a Leading Patient Financial Engagement Platform for the Healthcare Industry
Cedar Partners With Hartford HealthCare to Prioritize the Patient Financial Experience
Cedar Partners With Summit CityMD to Offer a New, Patient-Forward Financial Experience
Cedar and Yale New Haven Health Announce New Partnership to Improve the Patient Financial Experience
---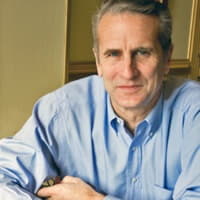 Edwin Warfield, CEO of citybizlist, conducts CEO Interviews.
If you're interested in a citybiz CEO Interview, please contact Edwin Warfield - edwin.warfield@citybuzz.co