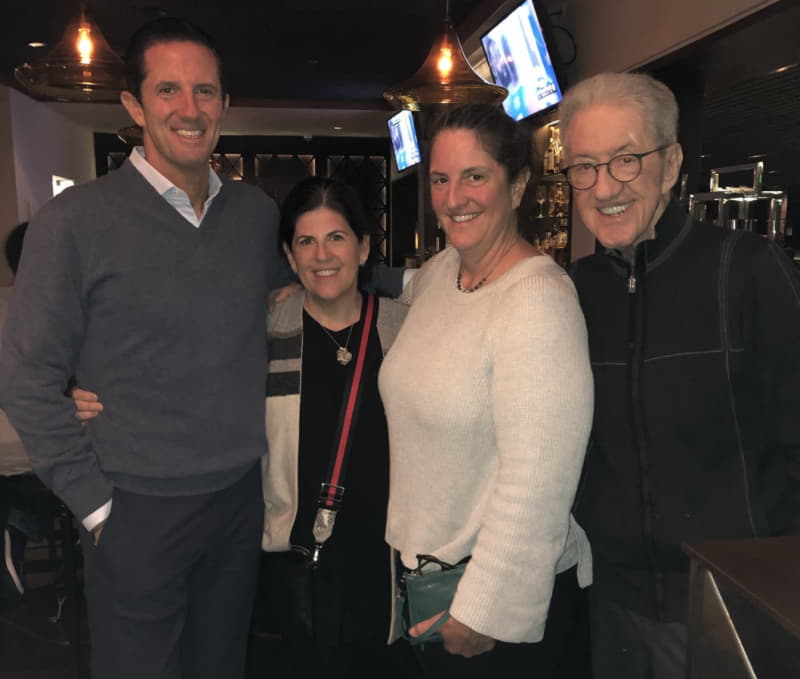 (L-R): Anthony Westreich (son), Dana Hirt (daughter), Lauren Westreich (daughter) and Stanley Westreich
Stanley Irwin Westreich passed away at the age of 83 in his home in San Diego, California on April 11, 2021. Stanley was born in New York City on December 8, 1936 to Alexander and Evelyn Westreich. He is survived by his wife Ruth Westreich; three children Lauren Westreich (Bob Emerson), Dana Hirt, and Anthony Westreich (Tanya Zuckerbrot); four stepchildren Tim Landres, Claudia (Tim) Helmig, Jason (Angela) Merchey, and Kelly (Ariel) Haas; 19 grandchildren, Greta and Nathaniel Emerson, Oliver, Kalie and Quincy Hirt, Max and Gabriel Westreich, Tobey, Olivia and Juliette Beyer, Megan, Jacob and Matthew Landres, Camille, Charlotte and Billy Helmig, Campbell, and Genevieve and Corrine Haas; his former wives, Thea Westreich Wagner and Leslie Westreich; step-siblings, Gail White, Billy Cohen (Anne), and Dede Harris; and cousins Neil Westreich and Marjorie Westreich (Rob Berkson).

Anthony Westreich (son), Neil Westreich (cousin), Stanley Westreich, Murray Westreich (uncle) and Alexander Westreich (father)
Stanley received his law degree from NYU and his undergraduate degree from the University of Miami. He served in the US Coast Guard in Cape May, NJ and on the USS Unimak. He moved to Washington, DC in 1961 where he lived most of his life, before retiring in San Diego, California. Stanley, in partnership with Bill Brakefield, Sr. and Jared Drescher, formed Westfield Realty. Over the course of 50 years, Westfield built a commercial real estate empire and, with great vision, pioneered the development of Rosslyn, Virginia. Westfield developed 10 buildings in Rosslyn shaping the skyline, including the then-famed 'Gannett and USA Today Towers', and another four throughout Northern Virginia. In 1992 Westfield formed a partnership with Terry Eakin and Bob Youngentob to help launch their new firm, EYA. From 1992-2014, EYA in partnership with Westfield, developed 27 residential communities and over 3,000 homes throughout the greater Washington, DC-area.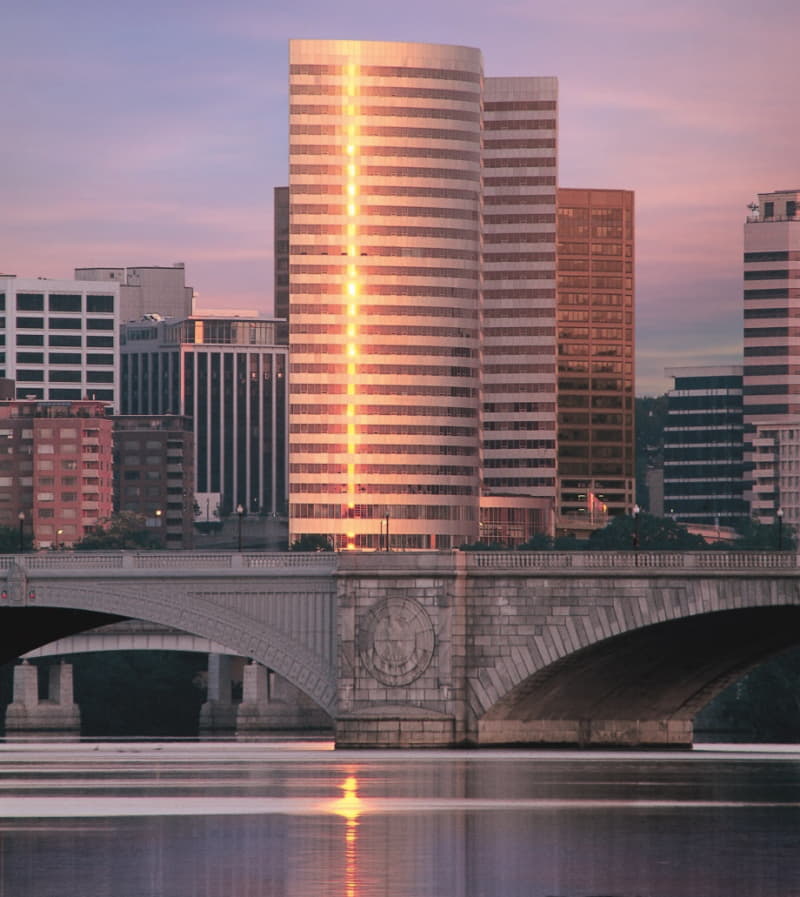 Rosslyn skyline before Mr. Westreich
In addition to real estate, Stanley was a long-standing Board Member of Signet Banking Corporation and subsequently became a Founding Board Member of Capital One Financial Corporation in 1994. He served on the Board of Capital One from 1994- 2008. He also partnered with Gene Samburg and founded Kastle Systems in 1972. Stanley was an ambitious and entrepreneurial man yet pursued his business investments in a conservative way. He always believed that his "hand-shake" was more binding than any contract.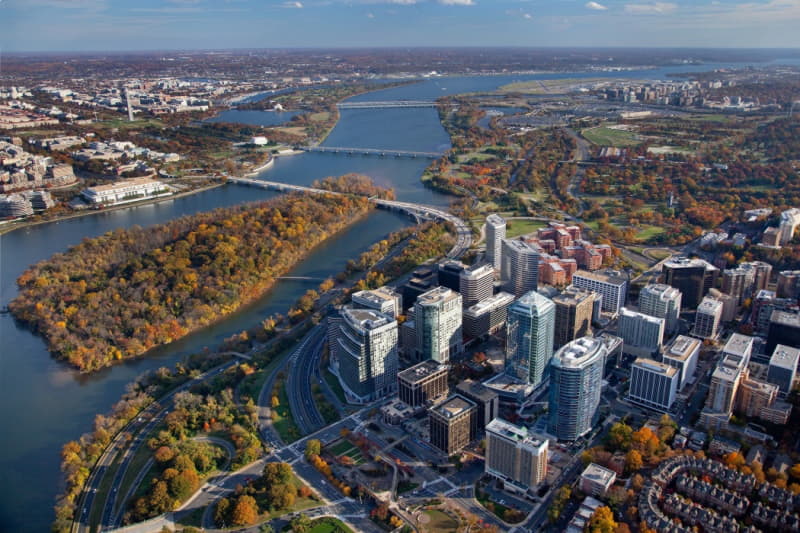 Current Rosslyn skyline view because of Mr. Westreich's 10-building development
Stanley loved golf and bridge, playing both for most of his life. He had a keen mind for numbers and loved a good joke. He was an avid traveler, art lover, and philanthropist. He was always generous and kind. He loved his big family and was proud of the many accomplishments of his children and grandchildren, often bragging to whomever called about their successes.
In the year before his death, Stanley penned and published his autobiography entitled, "A Life Well Lived." He wrote the book for his children and their children to pass along the family's history. A memorial service will be planned in Washington, DC to celebrate his life when it is safe to gather.