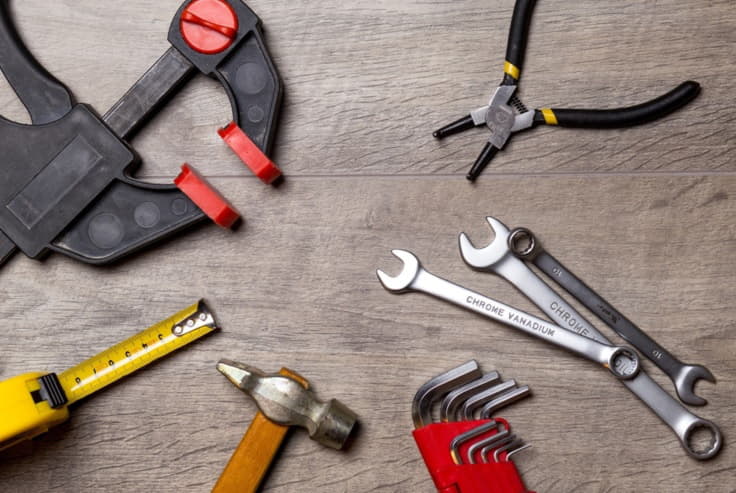 A bunch of tools that are used in the construction of many real estate projects similar to the projects that David Marom and The Horizon Group are a part of
David Marom and The Horizon Group are making substantial progress on the construction of one of their latest projects, 609 2nd Ave. Located in the Kips Bay, Manhattan area, this 18-story residential building will offer 65 condominium units upon completion.
The property, built from the ground up, plans to rely on its attractive location and unique design to attract residents. It was designed by Fisher + Makooi Architects, with a rendering showcasing some of the planned, distinctive features. At this point in time, the reinforced concrete superstructure stands three stories above street level.
Upon completion, the outside of the building will feature quite a few cascading setbacks with round corners. A lot of these corners will have a landscaped finish to give the property an earthy look. This becomes more apparent when seeing the landscaping against the colored paneling. There will also be horizontal bands of black brick that highlight the overall design of the new property.
A main entrance on the north side of the property off of Second Avenue will have a canopy for weather protection. People walking in will get a view of a landscaped courtyard and a breathtaking water feature.
Planned amenities include an attended lobby, lounge, full fitness center, basketball court, rooftop deck, and 24-hour concierge. There will be multiple units on every level except the top four floors, as one penthouse takes up each floor. The penthouses will also include private outdoor terraces or balconies.
The project's location provides numerous traveling options for people getting around New York City without a car. The 6 train has a station at 33rd St. It's also close to the 4, 5, 7, Shuttle, and Metro-North trains when heading to Grand Central Station.
An official completion date should be announced sometime in 2023. Estimates currently have it opening sometime in 2024. The Douglas Elliman Development Marketing Group is in charge of future sales.
This latest development adds to the growing portfolio of David Marom and The Horizon Group. Founded by David Marom in 1985, The Horizon Group develops residential and commercial properties in the greater New York City area.
A list of properties developed by The Horizon Group can be found on their website, horizonus.com. There's also a wealth of information about the company itself and how it first launched.