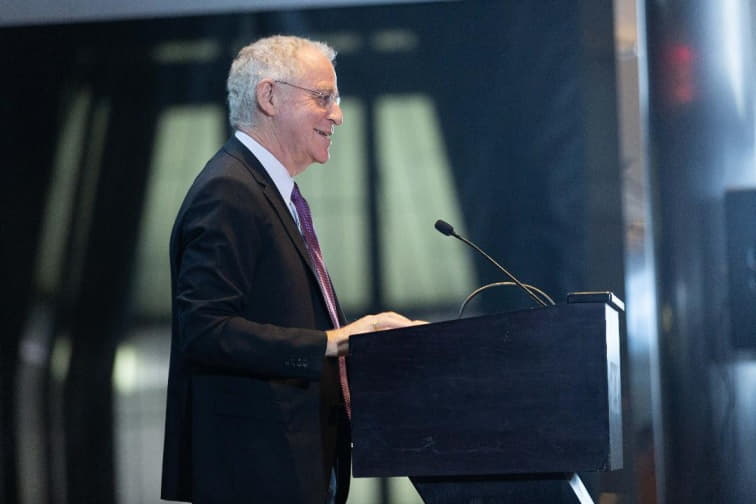 The CoreNet Global New York City Chapter (CoreNet NYC) recently hosted "An Evening with Ron Chernow," the world-renowned historian, journalist and best-selling author of the biography Alexander Hamilton, the book that inspired the Tony Award winning musical Hamilton. The event took place on Wednesday, September 26, 2018, at the Grand Hyatt in New York from 5:45 PM to 8:15 PM. The event was attended by over 150 individuals.
A Best-Selling Novelist Looks Back and to the Future
The evening began with a networking event in the main reception space of the Grand Hyatt lobby where attendees were welcomed with light appetizers and beverages. Attendees then gathered in the Manhattan Ballroom where Chernow began his presentation by sharing insights from his professional journey including his early days in journalism and the genesis of his writing career. Guests had the opportunity to discover how Chernow's George Washington Book Prize winning biography, Alexander Hamilton, became a Tony Award winning musical.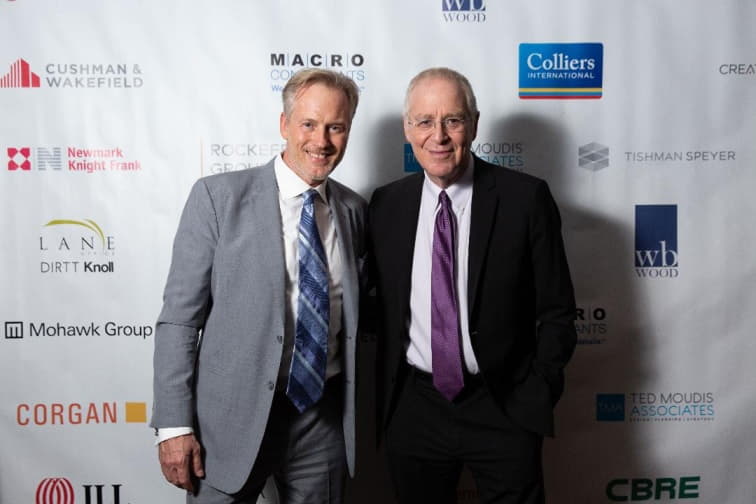 Chernow described how his initial apprehension about Lin-Manuel Miranda's hip-hop adaption of his biography transformed into appreciation for the modern renovation of Hamilton's story. He elaborated on how Hamilton the musical expanded his understanding of how to communicate history to an audience in a factual, interesting and engaging way. Toward the end of the presentation, Chernow treated attendees to a short performance of Hamilton's hit opening song "Alexander Hamilton." Following his presentation, Chernow opened the floor to questions from guests about his writing process, research methods and future endeavors. Following the Q&A, Chernow signed copies of his new biography, Grant, which details the life of one of history's most compelling generals and presidents, Ulysses S. Grant.
"Mr. Chernow described the development of his career in an engaging way, very similar to the way in which he writes about historical figures," said Gus Field, Senior Managing Director at Tishman Speyer and CoreNet NYC Programs Chair. "He explained that combining two fields, in this case music and history, can lead to outstanding results. CoreNet always strives to bring together professionals, industries and companies that would not typically interact to learn and grow from one another."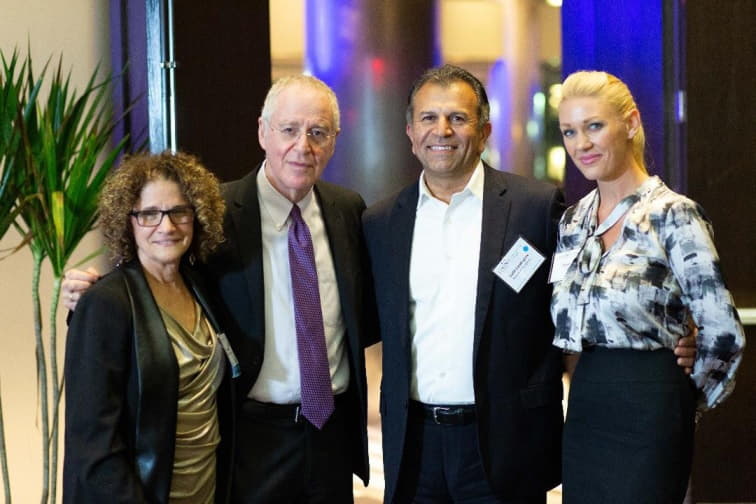 About CoreNet Global New York City Chapter
CoreNet Global New York City Chapter's mission is to advance innovation and professional development for the corporate real estate sector, and to serve as a thought leader and forum for current industry issues. The organization's more than 1,000 members represent corporate end-users and service providers from New York's largest publicly held companies at the forefront of real estate planning, development and innovation, including Fortune 500 companies generating over $1 billion in annual revenue. For more information about the CoreNet Global New York City Chapter, visit http://newyorkcity.corenetglobal.org.