A professional at any level and in every sector attends meetings. Many of the people I talk to are interested in developing better strategies and skills to make meetings more efficient and to create an improved sense of engagement when meetings involved remote participants.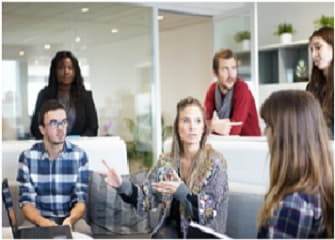 I am able to present a lot of ideas in my work and training programs for increasing engagement and participation and some of the ideas and strategies are used in the training programs so participants can see how to implement the idea and what happens. The truth is that remote meetings require more planning and forethought. While that may not be what people want to hear, it doesn't take a total overhaul to make meetings better.
3 Meeting Phases
Every meeting should have a Pre meeting and Post meeting phase, as well as the 'meat' of the meeting. However, the consensus is that most people are going at 150 MPH, and the Pre and Post phases get short shrift. If you want to see a huge impact on the effectiveness of your meetings, the Pre and Post phases are where you can start.
The Pre phase of the meeting can include:
Determining the purpose of the meeting;
Defining the outcomes of the meeting (clear and specific);
Determining who will be invited;
Ascertaining the dates, time, and place;
Inviting participants (as well as those who might be interested (eyes and ears only);
Creating an agenda;
Sending the agenda to participants (at least 24 hours ahead of the meeting start time);
Being clear about any pre-work or reading that needs to be done prior to meeting (and providing it with ample time to get it done);
Being clear about who needs to bring what and/or who is presenting and time parameters for that;
Clarity/assignments of roles (e.g., time keeper, facilitator, note taker, parking lot attendant);
Arranging for needed technology;
Testing technology to insure it works (for everyone);
Arranging for a technician to be on hand/on call;
Having a backup for technology – just in case (White Boards, Email, PowerPoint, WebEx, GoToMeeting, SKYPE).
Exhale.
I bet you won't be surprised to hear that in one recent program as people talked about improving the effectiveness of their remote meetings and teams and what each person could take back on the job, one of the participants said that he was too busy to do any of this. He would probably just continue to show up at meetings and run them as well as he could.
"Why did you sign up for this program? " I asked.
"I wanted to learn how to make my meetings with remote members more effective," he replied.
"Did you think that you wouldn't have to do anything differently than what you were currently doing?" I asked.
He smiled sheepishly and said "I guess," and everyone chuckled.
I told him that nothing will change if you do nothing differently. But I DO understand that not only are we all very busy, we also have deeply ingrained habits that, whether they work for us or not, deeply rooted in our behavior.
So I suggested that he try one thing - do one thing from the Pre, During, or Posttask lists that he isn't currently doing. And do that for the next 6 meetings. See if there is an improvement. Then add another thing from one of the lists. And do that for the next 6 meetings. See if there is an improvement. And keep adding something that moves the team toward being more efficient.
It can be overwhelming when you think about overhauling a practice that is part of the workplace culture. Now, not only do you have to change your own habits, you have to try an influence the ingrained habits of others as well.
They say that Rome wasn't built in a day and you should know that changing habits won't magically transform your meeting.But nothing changes if nothing changes. If you want a better outcome, a more engaged team, and a more efficient way to manage your remote work relationships, do something different and see what happens.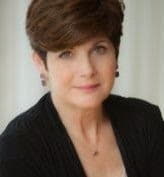 Joni Daniels is Principal of Daniels & Associates, a management training and development consulting practice that specializes in developing human resources in the areas of leadership and management training, interpersonal effectiveness and efficiency, skill- building, and organizational development interventions. With over 25 years of experience, she is a sought after resource for Fortune 500 clients, professional organizations, higher education, media outlets and business publications. Joni can be reached at http://jonidaniels.com