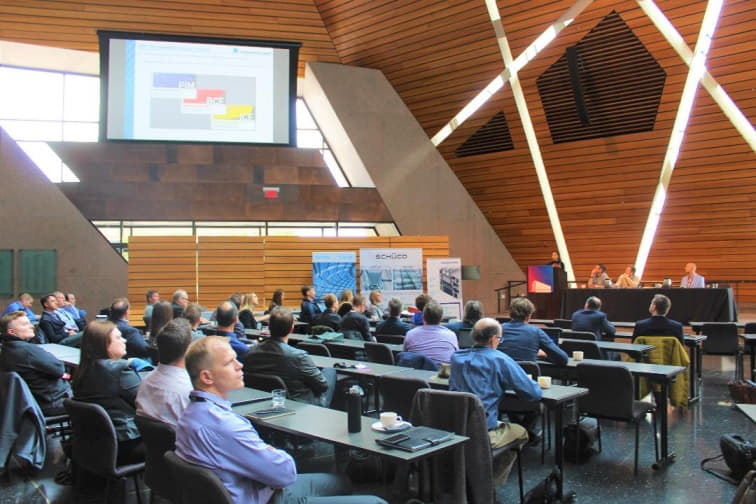 The Facade Tectonics Institute (FTI) is a premier member organization for building industry professionals, academic, government, and nonprofit organizations and institutions focusing on healthy and livable communities. FTI is pleased to announce that the organization hosted the second event of its 2019 Regional Forum Series Phase Change at the University of Minnesota Twin Cities, McNamara Hall Alumni Center on Monday, April 15, 2019 from 9:00 AM to 5:30 PM. The program consisted of a full-day of expert-led panel discussions featuring leading building industry professionals and academics.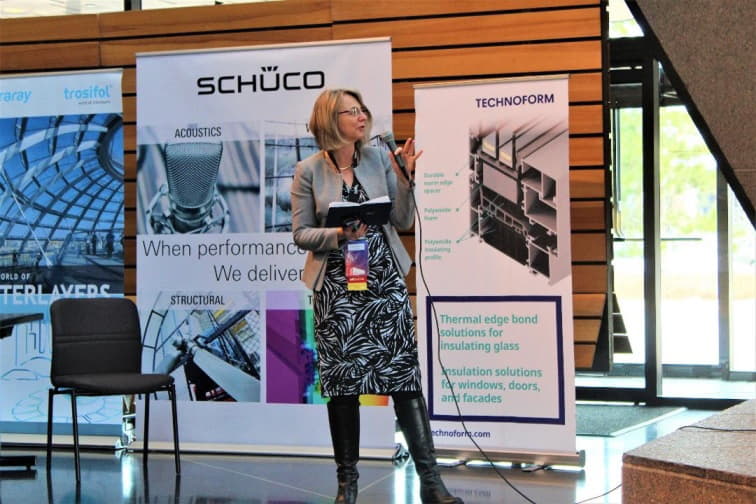 FTI is widely recognized for producing the leading technical events focused on buildings and urban habitat through the lens of the building skin. FTI's celebrated Forum series focuses on industry issues, trends, and emerging technologies as they relate to building facade systems and more specifically the community in which they take place. Facade Tectonics Forum: MINNEAPOLIS brought leaders together to confront four themes central to the ever-evolving facade: energy-efficiency and sustainability, digital technology, kinetic and dynamic components, and material evolution.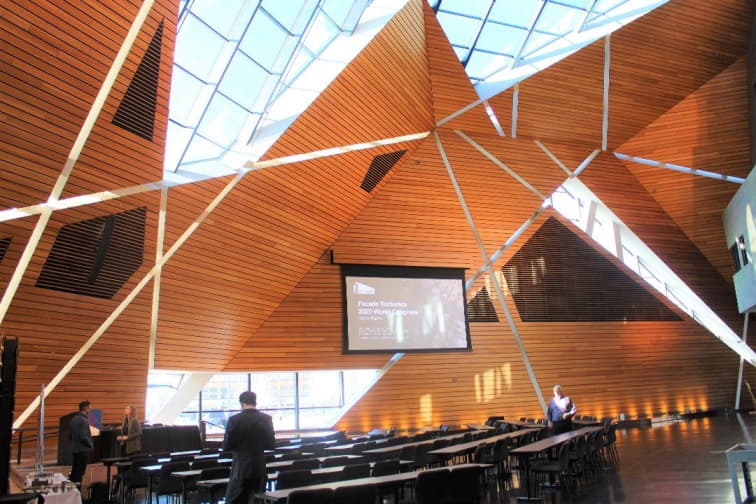 The Twin Cities
The history and current initiatives within the city of Minneapolis are inherently related to the vision and mission of FTI as well as the facade industry.Minneapolis is home to several notable engineer, manufacturer, design, and supplier firms whose missions are to develop best practices, identify new technology, and build environmentally conscious facade systems for the local community.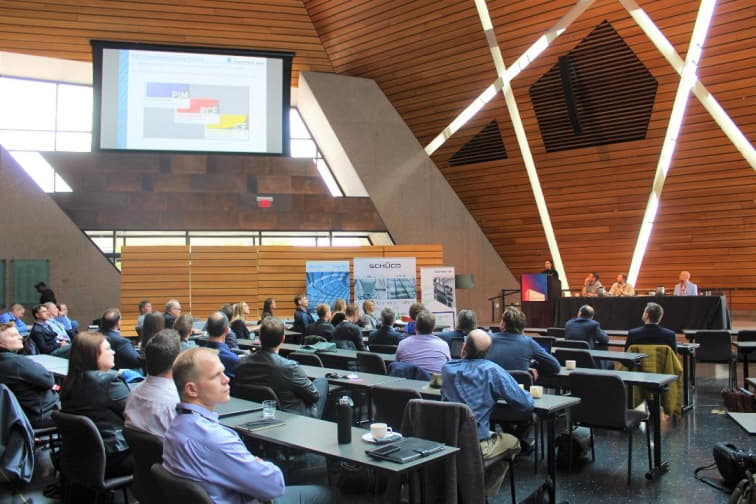 About the Program and Speakers
The Forum included four panel sessions followed by moderated Q&A on topics ranging from thermal expansion, digital technology, kinetic and dynamic facades, and material acceleration. Speakers touched on how technology propelling the evolution of the built environment with building envelopes that require less materials while harnessing more power and leaving less of a resource footprint. The industry has entered the era of the smart facade in which the envelope plays an integral role in the building's energy strategy, positioning properties into power stations with functional skins that generate and store energy.
Lisa Matthiessen of HGA Architects moderated the discussion Thermal Expansion: Development in Energy-Efficient and Sustainable Enclosures which featured speakers Scott Murray of University of Illinois Urbana-Champaign, Carly Coulson of COULSON, and Molly Eagen of Atelier Ten.
Alex Terzich of HGA Architects moderated the session Computational Thinking: Advanced Digital Technology in the Design and Delivery of Complex Facades which featured speakers Phil Kolbo of Populous, Chini Murali of Permasteelisa, and Ryan Rademacher of Radius Track Corporation.
Helen Sanders of Technoform moderated the session Unstatic: The High-Tech and Low-Tech of Kinetic and Dynamic Facades which featured speakers John Lanari of Enclos Kinetics, Mike McGrath of MG McGrath, Maure Creager of Sage Electrochromics, Tom Carruthers of Dream the Combine and Clayton Blinkey of Arup.
Matt Kreilich of Snow Kreilich Architects moderated the session Material Acceleration: The Emergence, Evolution, and Proliferation of Cladding Materials which featured speakers Blaine Brownell of the University of Minnesota Twin Cities, Martin Augustyniak of Walter P. Moore, Alissa Schmidt of Viracon, and Chris O'Hara of Studio NYL.
"We are thrilled with the success of the Forum, the McNamara Alumni Center was a breathtaking architectural backdrop," said Helen Sanders of Technoform and President of Facade Tectonics Institute. "The audience was enthralled with the speaker presentations and everyone was engaged throughout each session."
About Facade Tectonics Institute
The Facade Tectonics Institute (FTI) is the premier member organization for building industry and professionals as well as academic, government, and nonprofit organizations and institutions focused on healthy and livable communities. The Institute's primary objective is to fuel discussion and collaborative research that bridges fragmented market segments of the building industry, pairing government, academia, ownership, and industry professionals. Integral to this mission is the dissemination of historical, theoretical, and practical information derived from this research to the building marketplace, thereby acting as a conduit and facilitator for both learning and further collaborative research pursuits.