Cedar Crest's Personalized moving assistance lifts the burden of selling and moving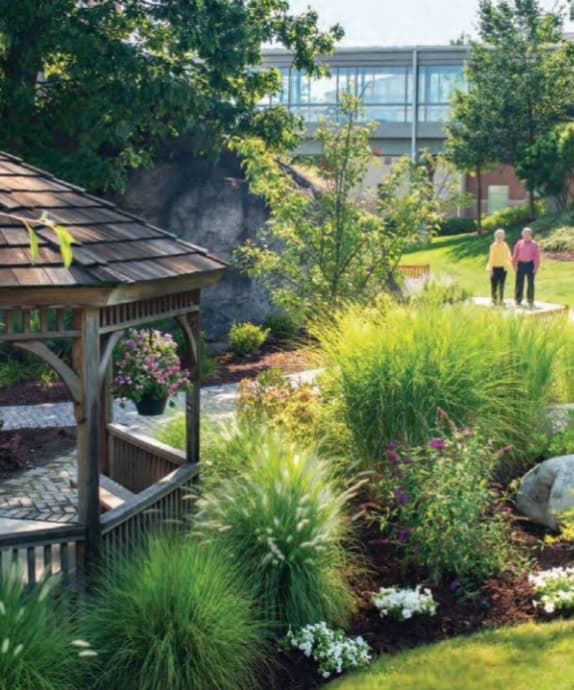 People who use the coordinated services of Personal Moving Consultant Anne Connor are able to move sooner to start enjoying the Cedar Crest lifestyle
There's a reason why most people who move to Cedar Crest say it's the easiest move they've ever made. They have a secret weapon. Personal Moving Consultant Anne Connor provides personalized assistance to help make the load—and the experience—a lot lighter.
Connor helps people moving to the Pequannock Township, N.J., Erickson Living-managed community select a real estate agent, home inspector, moving company, and senior move manager. And while most people moving to Cedar Crest have to downsize, she provides a helping hand with that, too, all the while sporting her warm smile and friendly demeanor.
Here, she explains what she offers and why it's such a useful resource.
Could you explain your role? Is "personal moving consultant" an industrywide term?
Connor: Erickson Living actually revolutionized the senior living industry 15 years ago by introducing the first personal moving consultant, Sharon Baksa, who still works for the company and is the program manager for Erickson Realty and Moving Services. She noticed that people wanted to move to an Erickson Living-managed community but were getting stuck in selling their house. She listened to her clients stress about downsizing, staging their house, and finding a reputable real estate agent. She began visiting them in their homes and providing hands-on assistance to get them through the moving process. Today, every Erickson Living managed community has its own local personal moving consultant who provides complimentary coordination of all realty and moving needs, including downsizing, home staging, packing, and selection of a real estate professional. Although COVID-19 has forced us to make adjustments in how we help clients through the process of selling and moving, the basics are still the same. I can meet with prospective residents in their home or through phone or virtual appointments. Once we determine which existing furniture pieces they want to bring with them to their new home at Cedar Crest, I then measure them out and place the to-scale pieces on a magnetic floor plan.
When during the moving process do people typically start working with you?
Connor: It's never too early to start, especially if you want to move sooner rather than later. Though we are nearly fully occupied, homes do become available from time to time. The sooner you start the process, the more prepared you'll be to move when your preferred home becomes available, whether that's in one week or one year. And the earlier you start, the less overwhelmed you'll be before the move. Nine times out of ten, people just don't know where to begin. That's why my services are timely—we want the moving process to be as easy and painless as possible so you can start enjoying the Cedar Crest lifestyle as quickly as possible. It's important to not wait until your new home is ready to begin preparing your current house for the market. Start now. We can spend valuable time preparing your house so it's in great shape to hit the market, sell quickly, and sell for a good price.
What if you find that a house needs repairs or improvements before it's listed?
Connor: We make a plan for the small home improvements that will greatly increase the value of their current home like fresh paint and mulch. If the house needs bigger repairs, I connect the homeowners with a trusted vendor to make those repairs or we discuss selling the home as-is. Then we create a timeline for their move, including how and when to get the house ready, a to-do list, and home listing and moving plans. We also create a downsizing plan. I find that most people really aren't attached to their stuff; they just don't know what to do with it. That's where all of our resources come into play. My clients are always happy to learn that we can recommend and coordinate estate sales, auctioneers, and buyouts and cleanouts. Through the process of working together with me, my clients often learn that they don't really want all the stuff taking up space in their house. Then the downsizing process becomes easier. The sentimental items can go to family, or we can usually add them to the floor plan of their new Cedar Crest apartment.
To learn more about Cedar Crest, visit cedarcrestcommunity.com.
About Cedar Crest: Cedar Crest, one of 20 continuing care retirement communities developed and managed by Erickson Living®, is situated on a scenic 130-acre campus in Pompton Plains, New Jersey. The not-for-profit community of more than 1,800 residents and 1,000 employees is governed by its own board of directors, affiliated with National Senior Campuses, who provide independent financial and operational oversight of the community. Additional information about Cedar Crest can be found at CedarCrestCommunity.com.